The Honda Accord Available in Birmingham, AL
The Honda Accord has maintained an esteemed position within our automotive landscape for decades. This enduring appeal doesn't happen by coincidence, and the Accord's history of honors and accolades speaks for itself. Year after year, American drivers are reminded that they can rely on this respected midsize car.
The Accord comes with all of Honda's mainstay qualities: safety, reliability, capability, and fuel efficiency. It's all bundled with a humble price tag and a sophisticated yet sporty frame. The Accord sports some cutting-edge technological features as well, from vital driver assistance systems to user-friendly comfort and entertainment options.
If the Honda Accord sounds like the car for you, we hope you'll visit Brannon Honda today and explore all of the Accord's trims and features. Once you're here, we're certain that you'll fall in love during the test drive.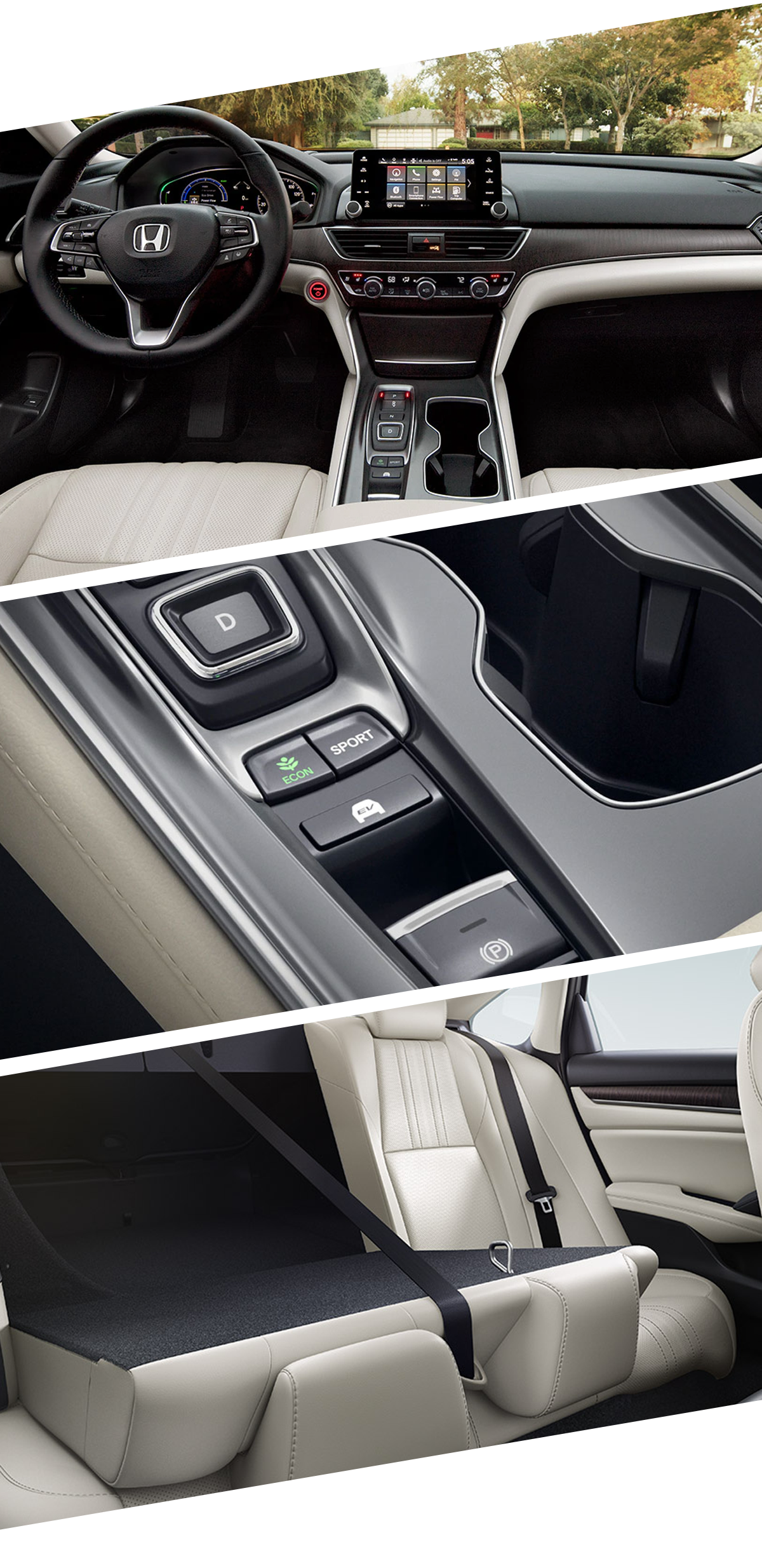 What's New In The 2022 Accord?
Honda updated the Accord in 2021, giving it new features and styling. Because that was so recent, the 2022 version of the sedan is a carryover model. As such, many of the parts will be the same as the previous year's model. However, there are going to be alterations that make the 2022 Accord unique as well. For instance, the Sport trim package is new, and consumers can get 19-inch alloy wheels with it. Additionally, Honda ditched the 2021 Accord's infotainment system. Now, the car is expected to have an 8-inch touchscreen standard. The 2022 sedan also has the latest technology for people to enjoy. Not to mention, it includes top-notch safety features to protect drivers and passengers.
A Look into the Accord's Past
The Honda Accord made its debut in the U.S. in 1982 as the first car to be brought over from a Japanese manufacturer. The Honda Accord became a beloved vehicle in the U.S. and was recognized as one of the best-selling Japanese car for fifteen years, between 1982-1997. Since its initiation, Honda has offered several different car body styles and versions of the Accord, beginning as a compact car, advancing to a mid-size car, and then becoming a full-size car. After nine generations worth of modifications and advancements, the Honda Accord has become a vehicle of its class by setting a higher level of standards in every aspect.
Why Choose Brannon Honda?
Here at Brannon Honda, we understand that our customers walk in with the highest expectations. We're committed to meeting and exceeding those expectations-not only in terms of the premium cars we sell, but also in our ability to provide a comprehensive customer service experience. Instead of driving all over Central Alabama, count on finding something that is exciting to drive and easy on your budget in one location. It's fast and simple to get out on the road thanks to our sales team who have proudly served clients of the Vestavia Hills, Bessemer, and Homewood regions since 2008. Stop by our Honda dealership in Birmingham, AL today to test drive a new or used Honda Accord!
*Car and Driver January 2016