2023 Honda Civic vs. 2023 Corolla in Birmingham, AL
Comparing the 2023 Honda Civic vs. 2023 Toyota Corolla
If you're trying to decide on your next vehicle in Birmingham, AL, then let's compare the 2023 Honda Civic and the 2023 Toyota Corolla. You need a reliable vehicle that will get you to your next destination comfortably. There are important qualities to consider when choosing your next vehicle, and both vehicles have plenty to offer, so let's find the one that stands out and the one you want to see in your driveway.
Updates for 2023
The Civic introduced the new Civic Type R hatchback to its lineup, which has a sleeker exterior and a 9-horsepower boost compared to its predecessor. For 2023 the Civic discontinued its LX trim.
The Corolla also debuted its hatchback, and also discontinued its L and LXE trims. They have removed the optional six-speed manual from the 2023 lineup. Most of the Corolla updates are found in their higher-level trims.
Interior
The Civic gives you a premium ride that makes you feel and look good with its cargo room, standard features, and seating space. With its above-average cargo space, the compact car can hold all your groceries or luggage for road trips. The dashboard features a full-width honeycomb-patterned mesh design that hides the air vents, and the standard 7-inch touch screen is located high on the dash and doesn't clutter the dashboard with unnecessary buttons. The Civic can comfortably seat four to five passengers depending on the configuration and has enough support and space for taller passengers.
Critics found that the Corolla lacked when it came to interior designs and the rear seats were cramped. The cargo space also had a smaller truck than the Civic. If you're looking for more space for the rear passengers, then you should consider the hatchback.
2023 Honda Civic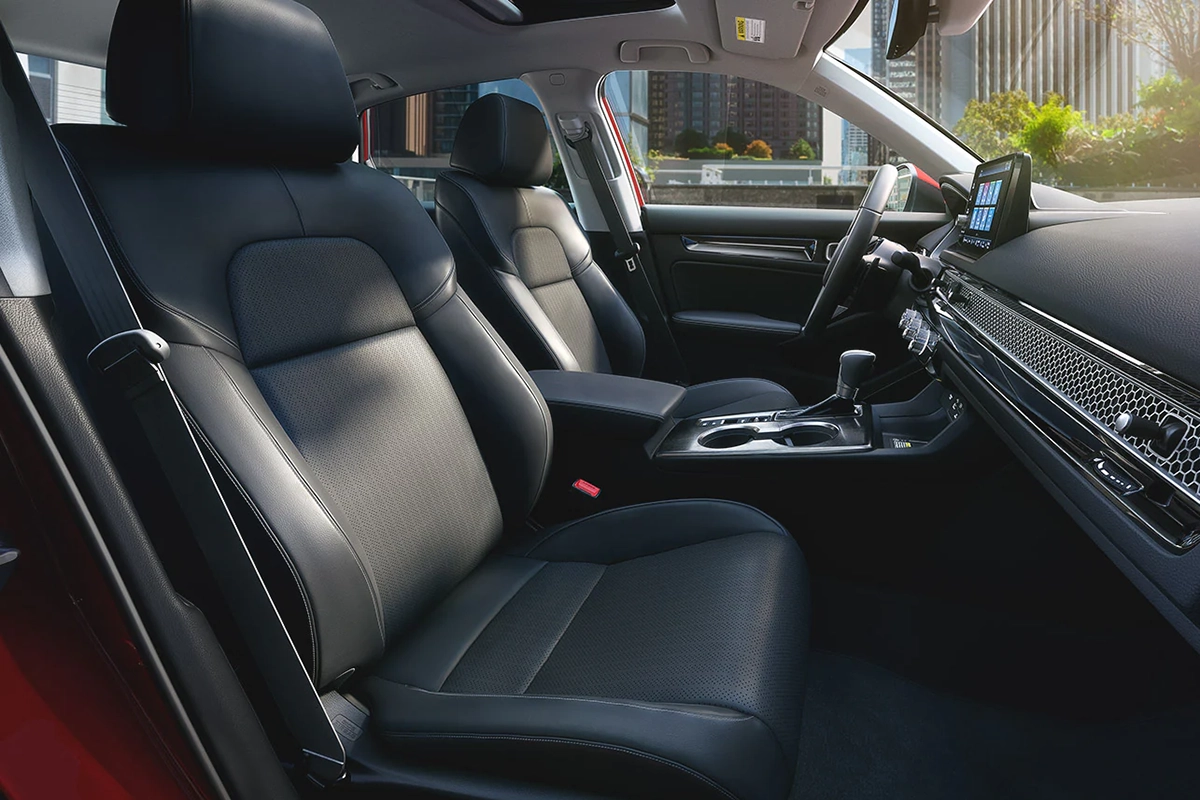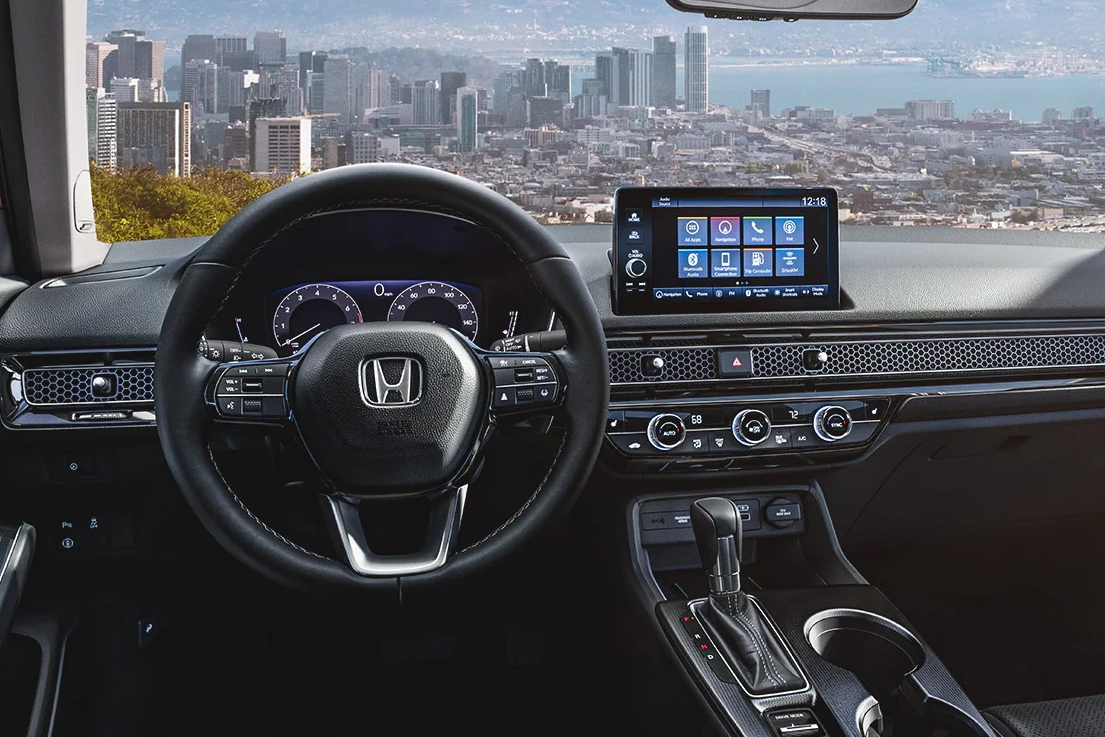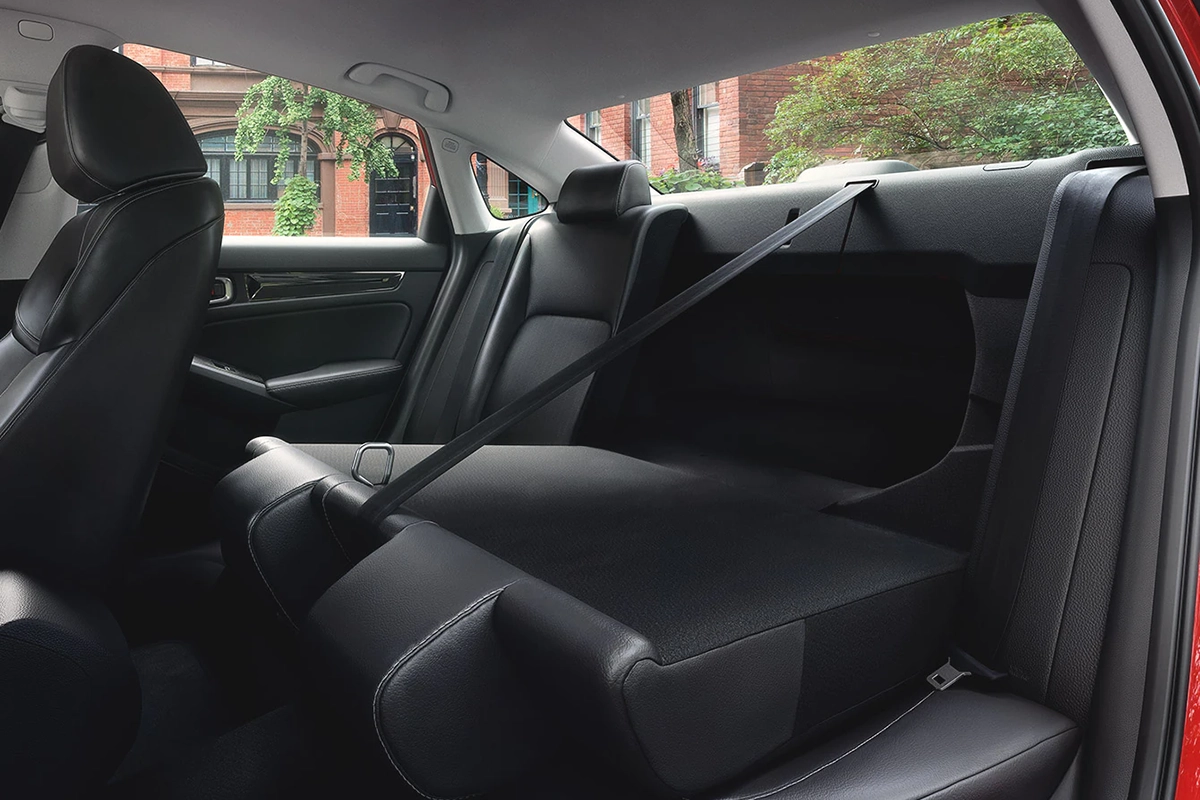 2023 Honda Corolla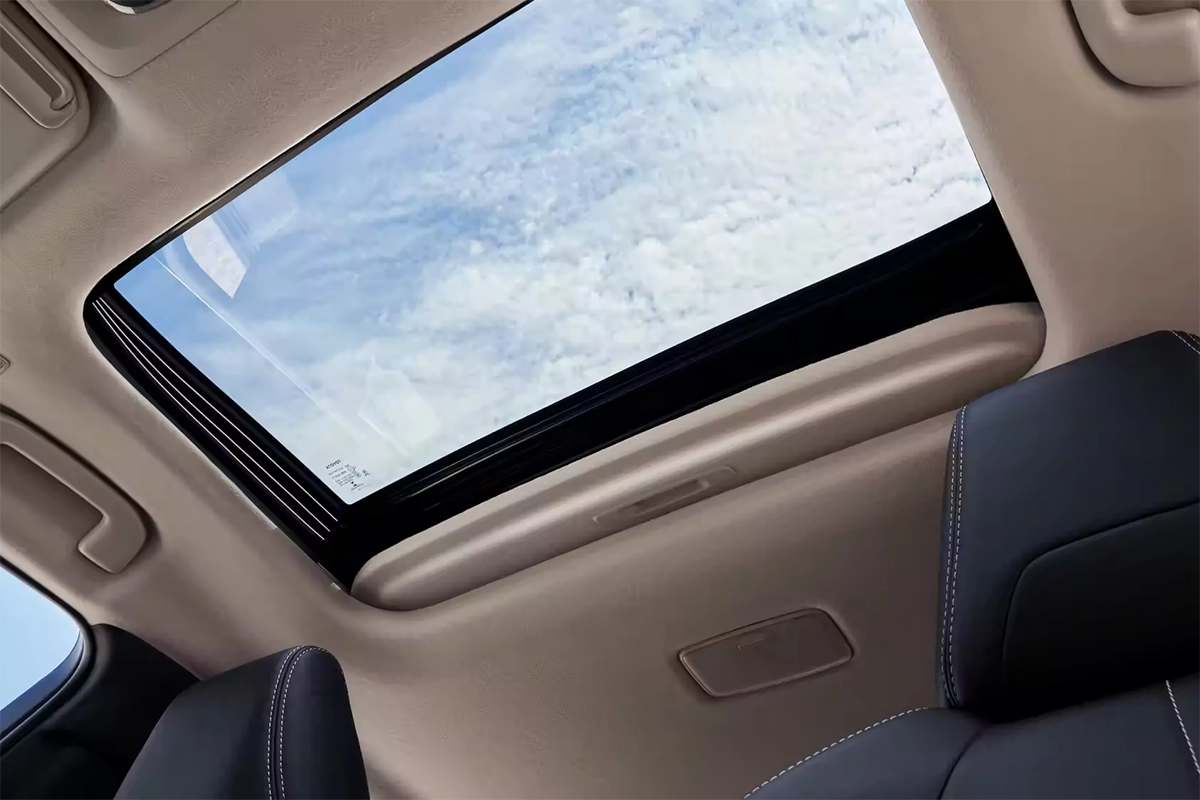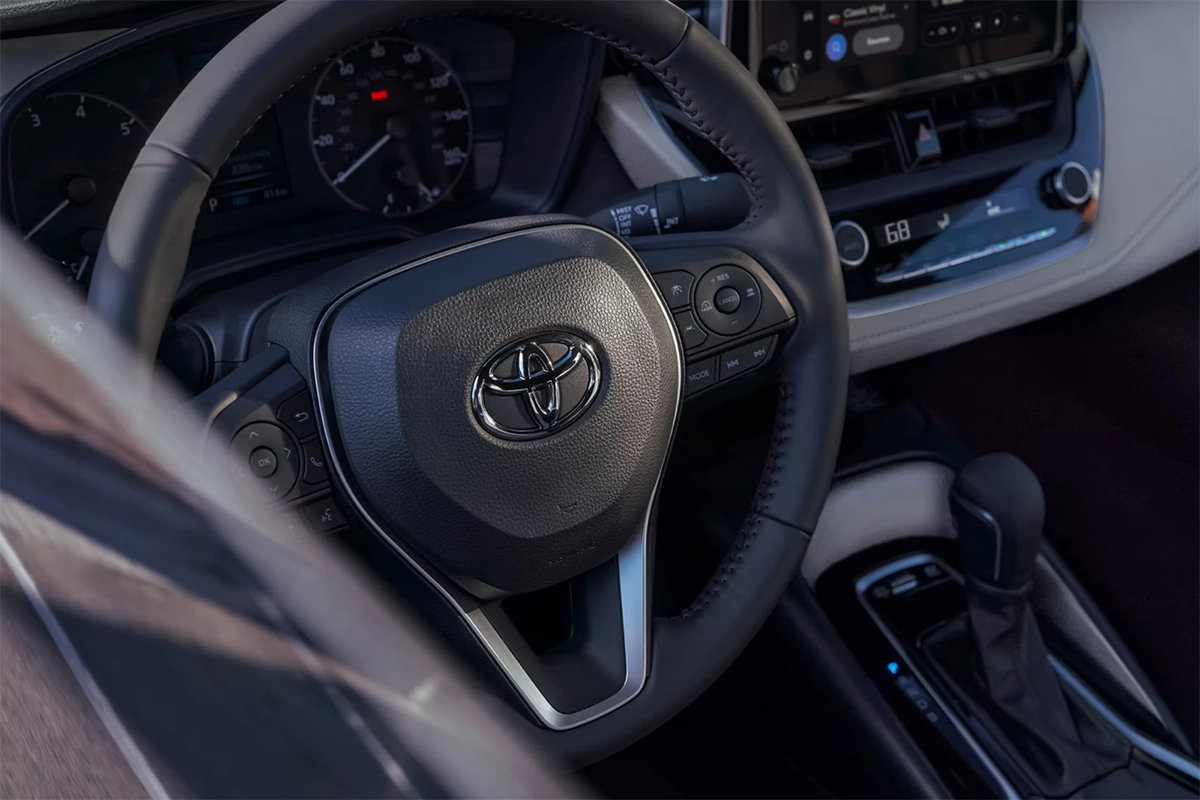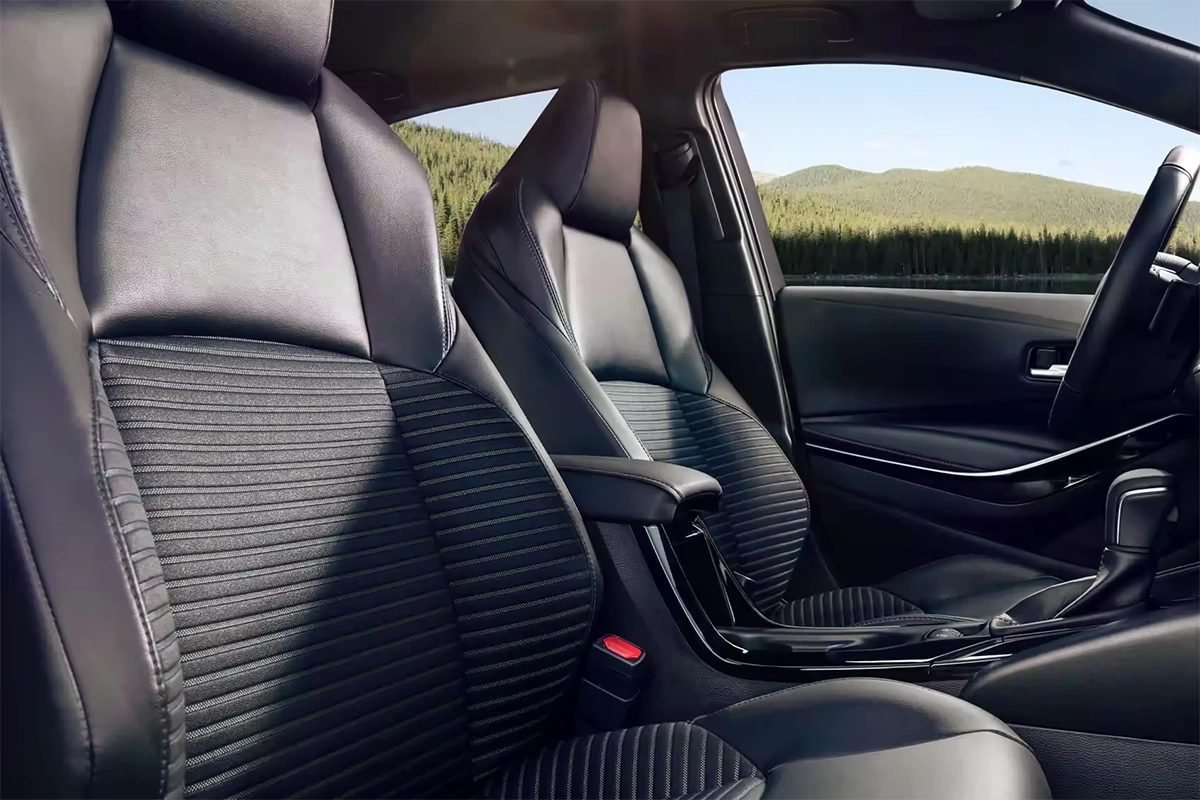 Performance
The Civic's impressive handling and communicative steering provide a well-balanced ride that passengers can comfortably enjoy. The Civic has four different engines available and three of the four are turbocharged. The Civic Touring which has a turbocharged engine accelerates from zero to 60 mph in 7.9 seconds, which is impressive for a small sedan. The Civic is standard with a continuously variable automatic transmission which provides smooth power and quick response whenever needed. The handling and braking offer a well-rounded driving dynamic that is responsive and comfortable to drive.
The Corolla did not impress critics with its acceleration, it took 8.8 seconds to reach 60 mph. The Corolla's base engine also isn't a powerhouse, and when passing critics found the vehicle to be sluggish. Critics also discovered that even the strongest engine struggled to adequately accelerate, and a hard acceleration produced a coarse engine sound.
Save on Your Next Car in Birmingham, AL
Come see us at Brannon Honda in Birmingham, AL, and we will give you an inside look at the 2023 Honda Civic. Ask us about test-driving the Civic, and while you're here check out our new vehicle inventory. You can also start the car buying process online by filling out our credit application to get pre-approved for a car loan or to get a quick quote. Our dealership is located at 300 Gadsden Highway, Birmingham, AL 35235, and we look forward to seeing you soon.