2023 Honda Pilot vs. 2023 Highlander in Birmingham, AL
Comparing the 2023 Honda Pilot vs. 2023 Toyota Highlander
Choosing the best SUV model might seem like an overwhelming task. After all, there are plenty of options to pick from. You can narrow your search by deciding what style you want. The 2023 Honda Pilot should be high on your list if you're partial to midsize crossovers. This new SUV follows the tradition of its predecessors. It offers a spacious, comfortable interior, reliable safety features, and good performance in any condition. It's a great everyday vehicle, but it can also work well on road trips and other adventurous excursions.
At the same time, the 2023 Toyota Highlander is a similar vehicle. In many ways, these two models are rivals, as they share features and have a lot of the same qualities. Shoppers like to compare these two SUVs, so it can be helpful if you do the same thing. You'll note how the new Pilot has some benefits that the Highlander lacks. Once you're ready to purchase this SUV, come to Brannon Honda and let the helpful sales team get you into this fabulous vehicle.
Interior Comparison
You should look for several key features in the interior of your new vehicle. With SUVs, you need one that is roomy and packed with comforts and conveniences. These elements will make your trips pleasant and enjoyable. The 2023 Honda Pilot can seat up to eight passengers, but there is also some versatility. For example, you'll be able to accommodate seven people by taking out the middle portion of the middle row. You can fold the seat and have additional space to secure your belongings.
You have 113.7 cubic feet of cargo capacity when the back seats are folded. With the third row up, the cargo space increases to 22.4 cubic feet. Leather seating is available in some 2023 Honda Pilot trims as well.
The 2023 Toyota Highlander doesn't have as much cargo space, which is a big reason to look at the Pilot instead. The new Highlander has 84.3 cubic feet of cargo capacity with seats down and 16 cubic feet of cargo capacity when all the seats are upright. This is more than 6 cubic feet less than the 2023 Honda Pilot.
2023 Honda Pilot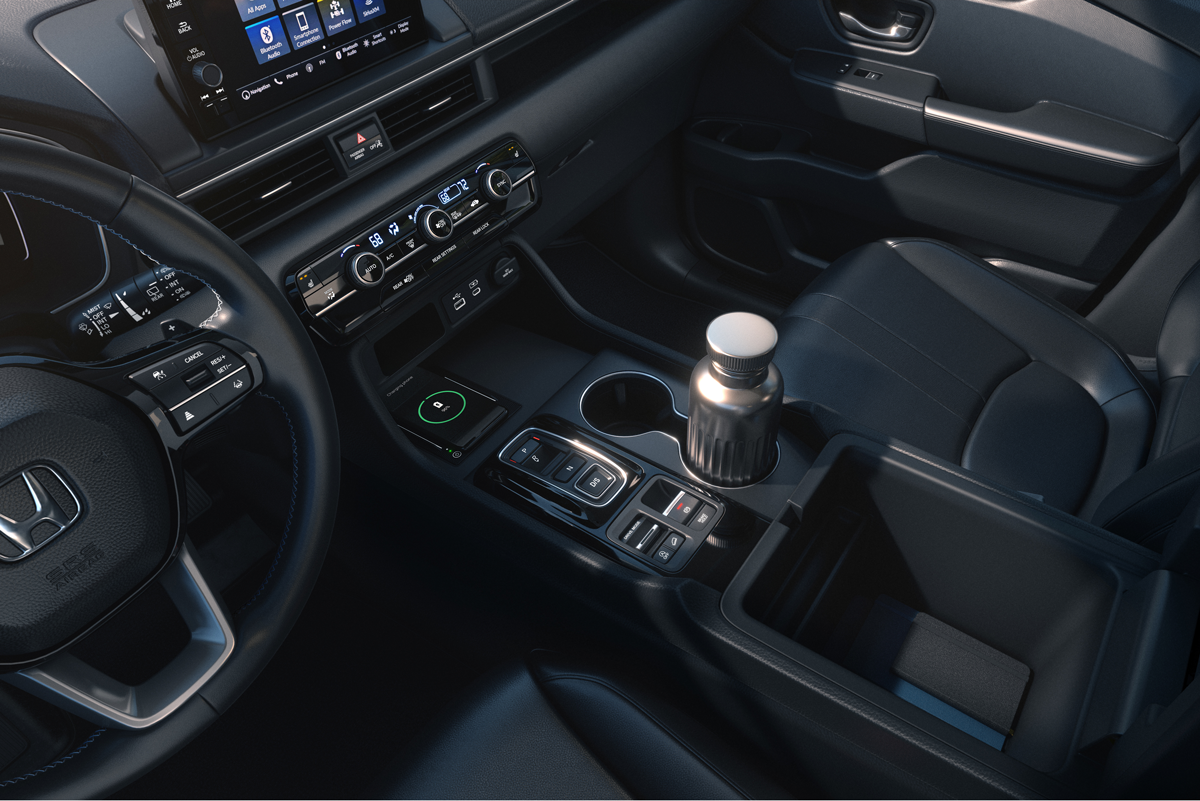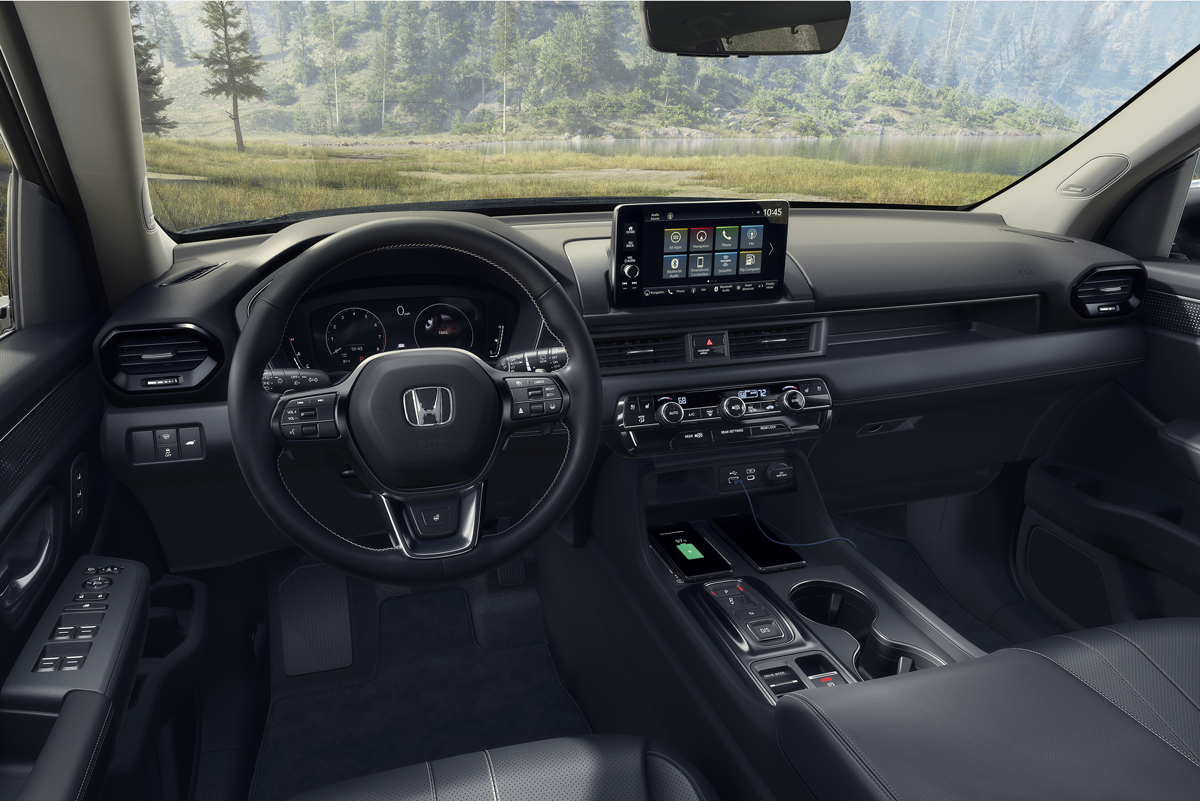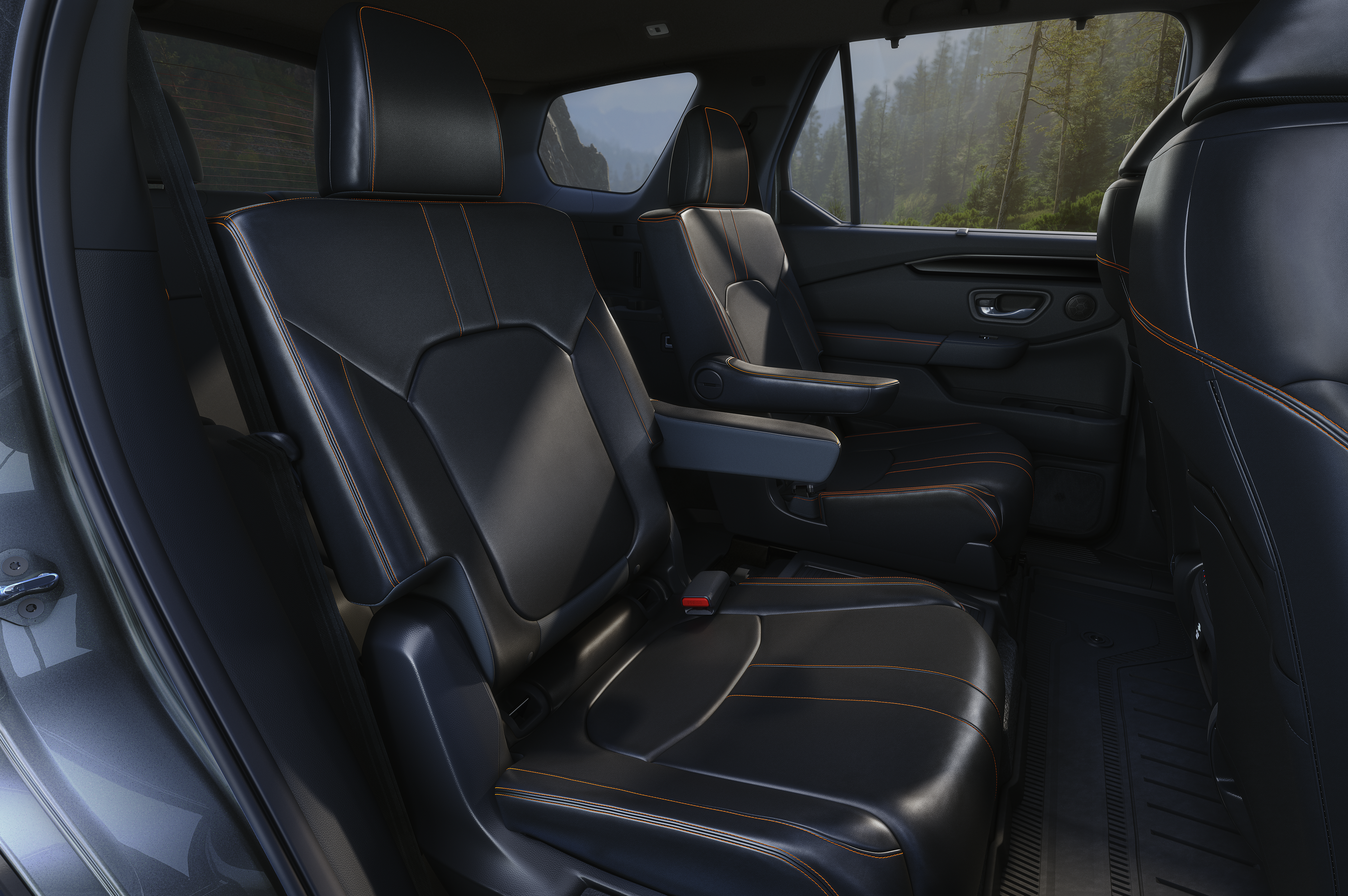 2023 Toyota Highlander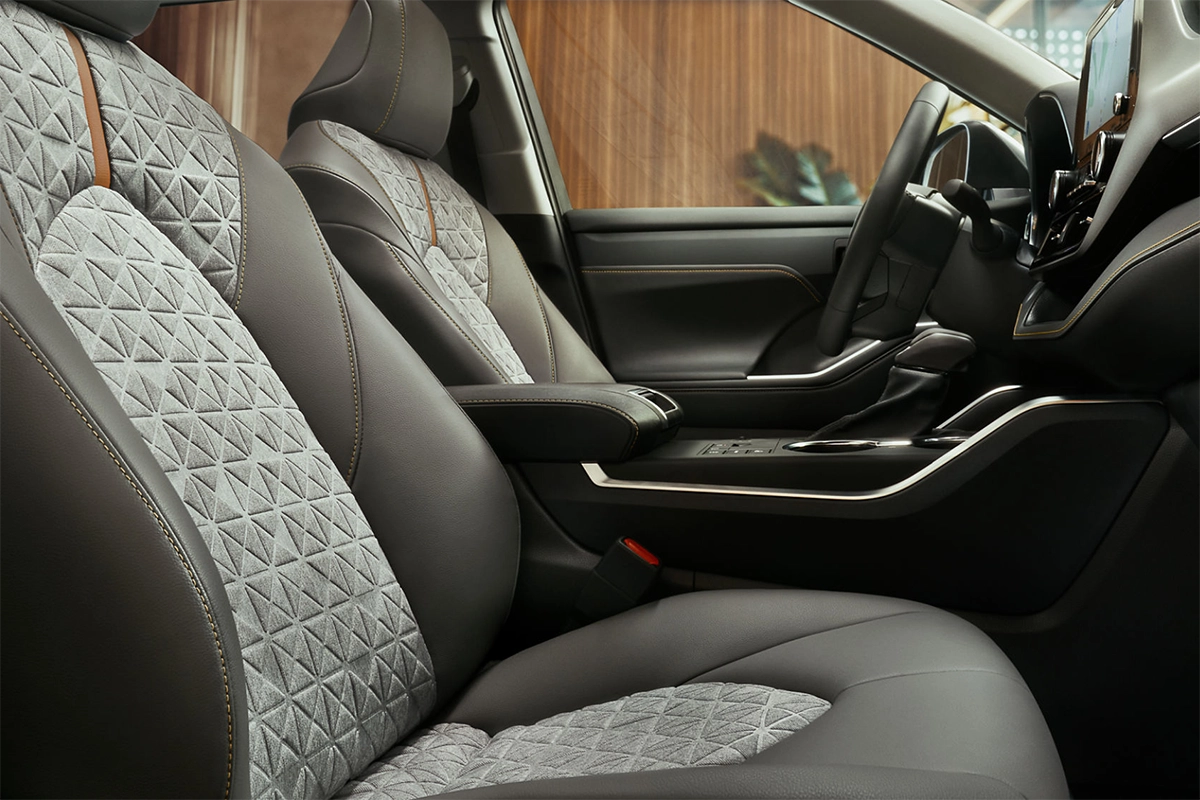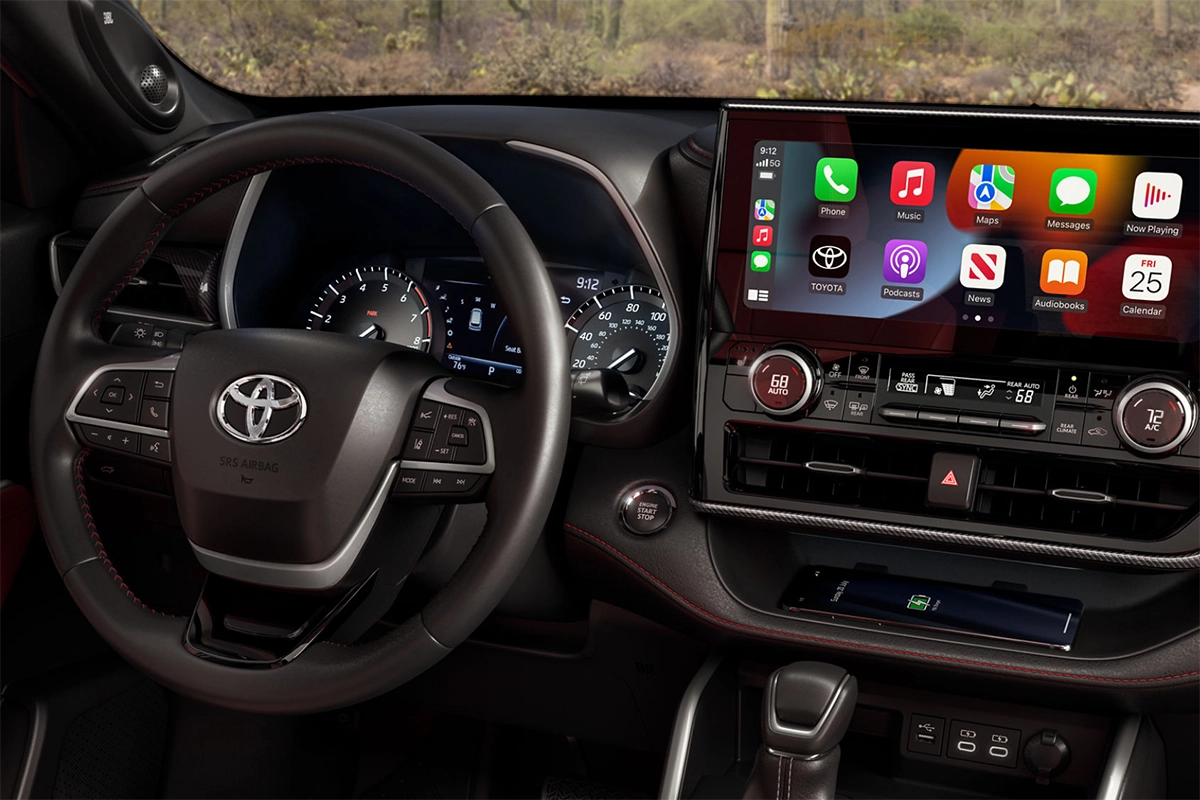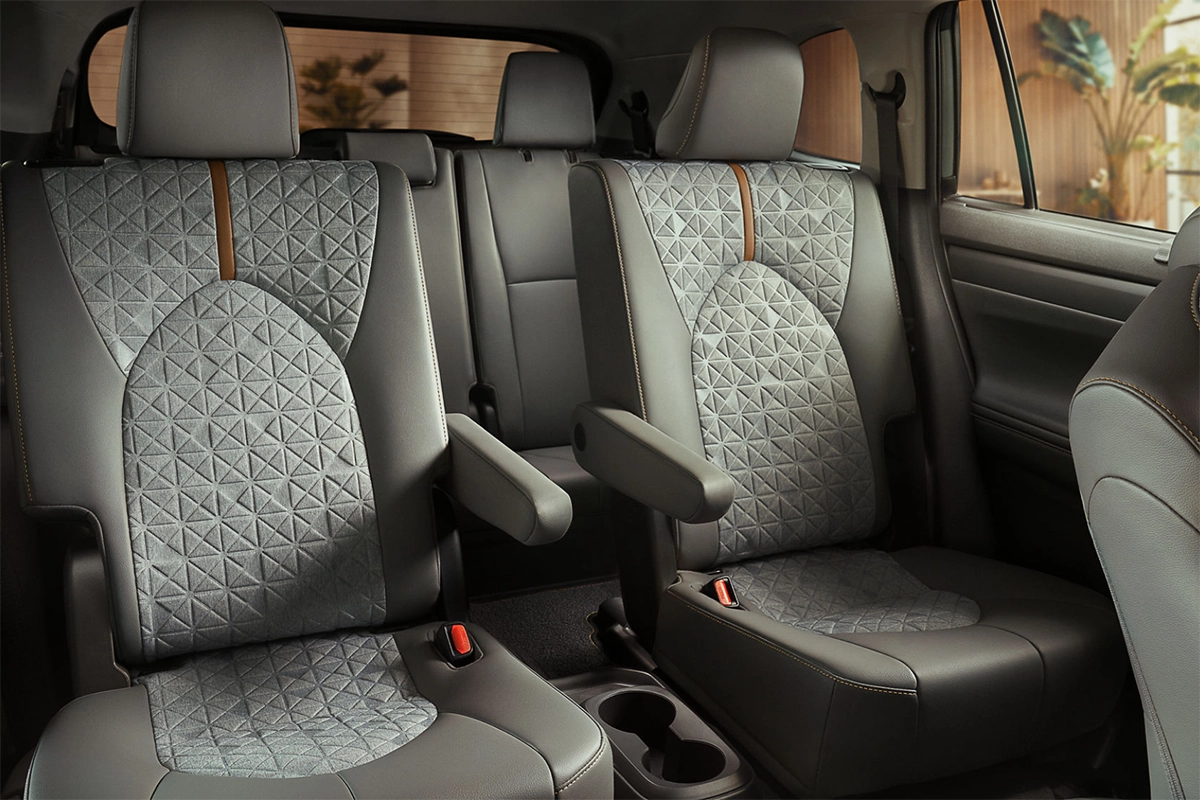 Performance Comparison
As you evaluate this Pilot vs. Highlander debate, you'll want to consider the engines. No matter where you go in Birmingham, AL, or anywhere else, you need a high-performing vehicle. The 2023 Honda Pilot won't falter, even on rough roads and challenging conditions. The base trim comes with a large 3.5-liter V6 engine that produces 285 horsepower and 262 pound-feet of torque. You will also have 10-speed automatic transmission and all-wheel drive at your disposal.
The 2023 Toyota Highlander falls short of the Pilot's output when it comes to performance. The new Highlander has a 2.4-liter 16-valve inline 4 engine that makes 265 horsepower. It has eight-speed automatic transmission instead of the Pilot's 10-speed automatic transmission. It also has both all-wheel drive and front-wheel drive available.
Safety Features Comparison
Your safety and that of your passengers should be at the forefront of your mind when you're behind the wheel. With the 2023 Honda Pilot, you'll have peace of mind because the SUV has some excellent driver-assist features. These will protect you and reduce the chances of injuries. Some top features include pedestrian detection, adaptive cruise control, lane-departure warning, lane-keeping assist, and automated emergency braking.
The 2023 Toyota Highlander has some good features, too, including many of the same that the Pilot has. The new Pilot is a little better, though, as the Highlander doesn't come standard with adaptive cruise control.
Find the 2023 Pilot in Birmingham, AL at Brannon Honda
As you're looking for a new vehicle to drive in Birmingham, AL, you can't go wrong with an SUV. In the midsize crossover class, the 2023 Honda Pilot is an appealing option. It compares favorably with the 2023 Toyota Highlander. In this Honda vs. Toyota comparison, you'll see where the Pilot emerges as the leader. It has more interior space and a little more power in the engine. You'll love what this SUV can do for you, so stop by the showroom at Brannon Honda in Birmingham, AL, today and check one out.